Title: Plucking Weeds
Length: Double-Shot ::

Chapter One:

13,000+ words/

Chapter Two:


Rating: K+
Pairing: Noah/Edgar
Genre: Realistic Fiction
Summary: Even in a flourishing garden, blossoms must mingle amongst the weeds in order to fully bloom.

Author's Notes: Hello everyone, and thank you for clicking onto this little piece. I must warn you that I took many liberalities in my manipulation of Dina's characters. Hopefully you will not find them too distracting and will be able to sit down and enjoy this reading. Apologies in advance for any grammatical or characterization errors. Later on, please refer to the ending notes. I pray that the rating will not be a turn off for you. With that, go ahead and grab a bite to it, some drinks, and take care.






Noah halted on his bicycle. His foot settled on the pavement as his brow quirked in surprise. While on the way to his friend Cleatus's house only two blocks down from his own home, he paused when an unfamiliar storage truck obstructed his usual path. The eleven year-old boy peered curiously to his side and watched the scene that played past a weathered, prototypical, white picket fence. Two men who were clearly movers, as the matching uniforms indicated, grunted and heaved large boxes into their straining arms. A light, unseen, feminine voice chimed through a nearby doorway, and gently led the workers inside.

"So, someone decided to move into that old house after all." Noah mumbled to himself.

With a careless breath and indolent shrug, he pushed his foot off the road and began to pedal hurriedly away, his excitement whirring almost loudly as the chains on his bike. Why would he bother to stare at new neighbors when the only new thing he cared about was the Sniper Vipers II video game Cleatus had just bought?

Cycling down the street, Noah missed the sight of a young, frustrated, white and blue-haired boy crouched before an empty garden bed, pulling at stubborn weeds poking through.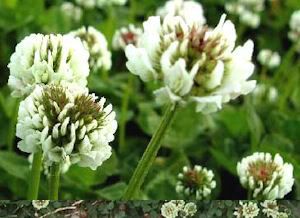 The digital clock on his wrist blinked red and mocking—5:57.

With a groan, he circled his feet faster on the pedals, his knees almost sore with ache.

"Crap. Crap. Crap!" Noah hissed through his teeth, the last word leaving his lips in a heightened, panicked whimper.

'Mom will choke me with my own shoelaces if I'm late for dinner.' He mentally dreaded the image of his impending doom, as his blue, frenzied eyes whipped around and searched for familiar street signs. He usually left Cleatus's house much earlier, giving him ample time to take a leisurely ride back home, enjoy the evening breeze through his hair, let go of the handlebars and pretend he was flying—all that corny good stuff. Today however, Daku and Waka got completely annihilated by his and Cleatus's double-teaming on Sniper Vipers II. In order to redeem themselves, they threw down the gauntlet and challenged him and Cleatus to a two-versus-two basketball game in the blond's driveway. Needless to say, it was obvious which team won. Yet, seeing how dangerously close it was to six o'clock, Noah suddenly began to feel like a loser.

The tires on his bike nearly screeched as he turned a corner, and he inwardly collapsed in relief when he saw his home on the end of the block. With a few more glides over the sidewalk, he was at the path that led to his front door. Noah bit his tongue to choke down a fearful whine when his mother's silver van, already perfectly parked, came into view. He recklessly swerved to a stop. With a heedless leap off his bicycle, he hurriedly steered it to its usual place by the porch. Noah dashed up the walkway, occasionally pausing to hop on one foot as he frantically ripped his shoes off.

After a quick stomp up the porch steps, he leaned his arm against the doorframe and panted. The dark-haired boy flashed a quick glance at his wristwatch.



5:59

Perfect.



Though his chest wracked with heavy gasps, a victorious smirk twitched at the corner of his lips. He sighed in reprieve, taking a moment to bend down and neatly place his sneakers by the door in order to prevent incurring his mother's wrath at his sloppiness. With a deep breath and a smile stitched onto his mouth, he twisted the knob, not hearing the pitter-patter of tiny, thundering footsteps that galloped on the other side.

Pulling the door open, Noah took one stride inside and casually called out, "Mom! I'm—"

"Noah!"

That childish voice was the only warning Noah had, before a little body barreled into his chest. His vision whirred and suddenly Noah's head became acquainted with his wood-paneled floor.

"—home." Noah muttered, his eyes blank and unfazed as he stared at the ceiling and blew his bangs away from his face. Really, he should have known better. This happened all the time. If he had been equipped with the knowledge that his little cousin was within a thirty-foot radius, he would have braced for impact.

Noah cricked his neck to peer down at the ten year-old boy that clung to him. The sneaky kid had an impish grin plastered onto his face and his mischief was only amplified by the light giving him a devious glint off his glasses.

"Hello to you too, Ceasar, you little leech." The elder child rose up onto his elbows and lifted one hand to flick the "leech's" forehead.

Noah watched smugly as Ceasar tumbled off him. The younger boy yipped, his little hands clutching the inflicted spot. He glared accusingly at Noah with eyes flickering in pain.

"You're so mean! The meanest cousin ever!" Ceasar cried indignantly, rolling around on the floor as Noah rolled his eyes at the child's melodramatics. The dark-haired boy steadily rose to his feet and brushed the imaginary dust off his clothes, before reaching down and pulling his little cousin up by the collar of his shirt.

"Come on, you big baby." Noah snorted gruffly, sending Ceasar a snarky leer and gripped an arm around his neck, motioning a noogie with his knuckles. The ten year-old merely shot back with a defeated sniff. Noah's ears piqued as he heard a quiet laugh followed by soft footsteps. He looked up to see his mother leaning on a nearby wall smugly, so much like him it was really no wonder why they were related. She tapped her foot lightly in tandem with the wooden cooking spoon she tapped against her palm, and she peeked over her shoulder to look back at the mounted kitchen clock.

"Hmm, six o'clock exactly. I see you decided to make it in time for dinner." His mother pointedly mused as she turned to face him, her dark brown eyes stern though twinkling with amusement. She smiled gently, brushing a strand of her silken, coffee-colored curls behind her ear.

Ceasar broke out of Noah's near choke hold and ran towards her wailing.

"Aunt Rose!" He whined, clinging to her waist (again, Noah noted, much like a leech) and jabbed a condemning finger in Noah's direction.

Brandishing a formidable puppy dog pout, he laid his head against her stomach and bleated, "Noah hurt me."

Noah's eyes widened in alarm as he held up his hands in bewildered surrender. His gaze darted helplessly at his mother, and then fiercely at his little cousin, who had the nerve to silently cackle behind his Mom's apron. Noah growled lethally and curled his fingers into a fist, wordlessly promising the little snitch a hanging, atomic wedgie in the near future.

Rose resisted the urge to place her palm over her face at her nephew's blatant attempt to incriminate her son. Kindly, she released Ceasar's grip and held his hand, gesturing him to follow her, as she guided him to the foot of the stairs.

"How terrible." She said soothingly with an exaggerated, consoling shake of her head.

Playing the role of the adoring aunt, she gave the younger child a pat on his back and urged, "Now run along and play in his room. I'll be sure to give Noah a word or two."

Rose exchanged a knowing look with her son; they both gave a nonchalant shrug, ignoring the triumphant 'woo-hoo!' Ceasar hollered as he clambered up the steps, naїvely believing Noah was in trouble.

Once the little boy scurried out of sight and presumably lounging about with Noah's XBOX, Rose turned towards the kitchen, hinting for the eleven year-old to tag along.

"Come on, food is waiting for you."

As if right on cue, Noah's stomach rumbled in agreement and the boy flushed with embarrassment as he rushed in after her. He pushed himself onto one of the high stools beside the counter and plopped down, his legs swinging in anticipation. As his mother laid a platter of her steaming, home-cooked meal before him, Noah rubbed his hands together, his fingers twitching, eagerly reaching over to grab a nearby fork and prepared to stab into his food.

"You were late today, Noah."

The eleven year-old snapped out of his hunger induced trance and stared at his mother uncertainly.

Puzzled, he narrowed his eyes and warily asked, "What are you talking about, Mama? I got here before six! That's my curfew, isn't it?" Noah bit the inside of his cheek worriedly, and finished his statement with a self-righteous pound on the table with his fist.

The dark-haired child didn't catch the disappointed glance Rose's features churned into, as he leaned his chin onto the foot of his palm, propped up by the elbow. His brows furrowed in thought, while a glower weighed down on his lips. He didn't understand—granted, he got home at six on the dot, but how did that make him late? Should he have been earlier? Oh, man. He knew he shouldn't have let his ego inflate with the thought of beating Daku and Waka—twice. Noah unconsciously let out an evil grin as he recalled how Cleatus had tossed him the ball just in time for him to slash Daku and Waka's hopes for glory with a swish of the net.

His shoulders jumped slightly when he felt his mother's fingertips tenderly brushing over his wrist. Rose flashed a small smile at his startled actions, before her mouth tweaked into an upset frown.

"Noah, you were supposed to be home at four today." Rose explained patiently, crouching down to be at eye level with her son. His eyes boggled in return.

"Four? Why four?" He asked with distaste, the word clearly foreign on his tongue. What poor, tortured kid had a curfew at four in the afternoon?

"I knew you would forget." Rose sighed with a slight shake of her head.

The woman rubbed her temple and murmured sadly, "Even when you saw him tackle you at the front door, the realization didn't even hit you then, did it?"



Noah's eyes widened.

Oh.

He was supposed to play with Ceasar today.



The eleven year-old hung his head to hide his shame-flushed face. "I'm sorry, Mom. But it wasn't my fault, I swear! You see, Daku and Waka got really annoyed 'cause—"

"It's not me you should be apologizing to, Noah." His mother's firm voice cut him off as she gazed at him intently.

"You haven't gotten along with Ceasar lately. He's your little cousin, Noah. I can't believe after all the times you've ignored him, he's still cheerful whenever he hugs you! He's so good. He was waiting for you the whole time. He's never been mad at you once—"

"Mom!" Noah's head snapped up as his frustrated hands tugged at his bangs. His young, fierce eyes were bright and defiant. "That's not fair. You can't keep expecting me to have a play date with him all of the time. He's."

He exhaled, crossed his arms, and kicked his feet irritably.

"I'm eleven now, and he's ten—"

"So what?" Rose cut him off, now standing at her full height, her hands on her waist as she tapped her foot. "Okay, so he's a year younger. What does—"

"Mom…" Noah groaned and rolled his eyes. With a scoff, he hung his head back to shoot a glare at the ceiling, making sure he wouldn't mistakenly beam it his mother's way. Otherwise he was certain he'd be grounded for his attitude. Why couldn't she just understand that he was in middle school now? Ceasar was in the fifth grade. Elementary school! And though he loved his cousin dearly …Ceasar was weird. He didn't have many friends. He just.

He just wasn't cool. And if Noah really wanted to fit in, Ceasar had to step out.

The dark-haired boy bit his lip to prevent an accidental slip up. If his mother knew what he was thinking about his little cousin, forget Daku, Waka, and Cleatus. The only friends he'd hang out with for weeks would be Mop, Broom, and Sponge.

Noah was surprised to find his mother pinching his cheeks. "Ow, Mom! What are you doing?"

Rose grinned slyly, as she ceased her assault and cupped his small face in her hands. "I really don't know why you keep repeating you're eleven. You're always going to be my little baby."

"Mom." Noah whined under his breath, clutching at his mother's wrists in an attempt to pry them off. The bridge of his nose was tinged red in embarrassment, as his eyes flashed to the stairs praying to the Universe Ceasar wouldn't choose this time to clamber down the steps for a drink. He refused to be called a baby. He was a growing boy! Soon to be matured! His underarms had become much more itchy recently—an obvious sign of incoming pubic hairs. That had to count for something, right?

He glanced up at his mother's brown eyes and noted that the fight was drained out of them; they were replaced with a let down, but calm acceptance. Noah felt the tension in his shoulders ease. He knew he was safe. For now.

"I'll be in the den reading, okay? You just finish your dinner and head on upstairs. We'll talk later. I'm sure Ceasar is tired of waiting." Rose brushed his bangs aside and gave him a small peck on his forehead.

Noah listened until he heard his mother's footsteps die out in the hallway before he folded his arms on the counter and laid his head down with a sigh. He turned to his side, facing the window. Time had passed since he arrived home, and the low afternoon light melted into bleeding reds, oranges, pinks, and yellows. Noah snorted. It looked as though Ceasar had attempted to scribble the sunset. The smirk that laced onto his lips fell away at the thought of Ceasar. When was the last time he had even colored with the younger boy anyway? Could he have possibly gotten better at art?

"Ha, as if." The eleven year-old scoffed at the thought and forked the warm meal into his mouth. He ignored the cold taste it left on his tongue, attempting to convince himself it wasn't guilt he was trying to swallow.





"Thanks for letting me sleepover yesterday, Noah!" Ceasar chimed as he slipped a small backpack onto his shoulders. He looked back and gave his older cousin a cheeky grin.

"As if I had a choice with the way you passed out on my bed." Noah said gruffly while he crossed his arms and leaned into the door frame, unknowingly striking his mother's classic pose. He inwardly rolled his eyes as he remembered even trying to nudge Ceasar off his pillow with his foot, but the leech refused to budge.

Rose waved good-bye to the little boy from the kitchen sink. Soap suds decorated her palms as they busily scrubbed the dishes that her little ones piled up from breakfast. The gentle woman secretly smiled at Noah's attempt to disguise his affection for Ceasar; while her nephew may have been oblivious to Noah's true feelings, she was the ever-knowing mother. She could clearly see that despite his rough exterior, her son took his "duties" as Ceasar's big cousin very seriously. Laughing lightly, Rose was not disappointed to see Noah slip on his sneakers in order to safely escort the ten year-old home. And if Noah could read her thoughts, she knew he would vehemently proclaim that he was only pushing Ceasar out the door because he "couldn't wait until the little leech left."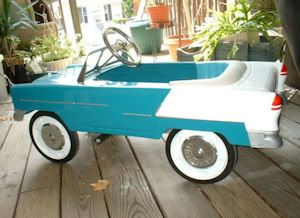 "You're taking off earlier than usual. I thought you always made it a rule to wait until my Mom cooks you lunch before I have to walk you back." Noah commented, glancing at Ceasar from the corner of his eyes as they paced side-by -side. The dark-haired boy frowned, not liking the tone of his words. He sounded as if he almost missed his little cousin. "Do you have to finish some homework for tomorrow or something?"

Ceasar shook his in response. "Nope! Already did it."

At this Noah raised his brow. "Really? And here I thought you always made it a rule to wait until the last minute. Two shockers in a row."

Ceasar's face burned red. "Your Mom helped me with some of it yesterday before you came home…" He mumbled, twiddling his thumbs.

Noah snorted. "Isn't having your own fifth grade teacher help you with your homework cheating?"

Ceasar puffed his cheeks in fervent denial, plodding ahead of Noah. "No. It. Isn't!" He ground out through his teeth with every step. "I got most of the answers by myself!" Turning the corner, Cesar reached his home and stubbornly clomped up his porch. Noah snickered, trailing behind his cousin until he reached his usual stop at the mailbox. Ceasar, as bi-polar and odd as he was, shifted from stomping to skipping playfully up to the front door.

"If you really wanna know why I left early, I wanted to finish making something for someone in class." The plum-eyed youth mentioned casually with a chipper lilt in his voice as he bent down to untie his shoes.

"Aw, something for your girlfriend?" Noah cooed with an impish smirk, already filing away that bit of information into the Blackmail cabinet at the back of his brain. If he threatened to wave this news to his over-excitable mother, he knew Ceasar would be paying him Pandect Fighting Cards for days. He'd been itching for the ultra-rare holographic Black Western Diamondback Snake Gladiator that Ceasar had miraculously sitting in his pile…

Ceasar felt his cheeks flare again. "No! It's not for a girl! I'm just trying to make Fleance my friend."

Noah merely shrugged in response. He had to hand it to his cousin—the boy had persistence. Even after a month of rejection, his cousin still kept trying. Ceasar had so much persistence, he was often the only reason Noah got out of bed during the weekends. The younger child would poke and prod like there was no tomorrow. Privately Noah couldn't blame this mysterious Fleance who happened to be a student of his mother's…if Ceasar was his classmate, he'd ignore the weirdo too. Not that he didn't now.

"Good luck with that." Giving his little cousin a mocking two-finger salute, Noah turned on his heel with his hands stuffed in his pockets and began to stroll home satisfied in knowing Ceasar made it safely without tripping on random twigs or recklessly running into the street. "Say hello to Auntie and Uncle for me."

"Bye cous!" Ceasar called out cheerily in a silent thank you, before sticking out his tongue and blowing a raspberry at Noah's retreating figure.

Noah, never quite the morning person, held back a yawn with a fist covering his mouth and rubbed his eyes sleepily with the other. He continued to meander listlessly, kicking a stray rock with every stride. About half a block away from Ceasar's house, the dark-haired boy paused. His eyes narrowed. A strange squeaking sound alerted him. Noah remained frozen in his steps, studying the scene askance. Nothing seemed out of the ordinary; just a still, eerie blow of the wind tumbling leaves ahead.

The eleven year-old shook his head limply. "I'm going crazy."

He began to tread, taking joy in purposefully crushing the leaves beneath his feet. He could imagine their twisted shrieks of pain.

Squeak.

Noah jolted back. Perplexed lines creased onto his face. "What the…"



He took another step.

Squeak.

Two more.

Squeaky-squeak.



Noah gritted his teeth. The tiny squealing noises that prickled into his ears thoroughly irked what little patience he harbored. Growling under his breath, he whipped around and barked, "Hey, why don't you stop following me—"

Behind him innocently sat two young boys in a small, aqua-blue and white pedal car.

Noah's eyes boggled. His brow twitched as he attempted to channel the anger away from his voice. "Kouros. Rufus."

The eleven year-old huffed, palming a hand over his face. "What are you two doing?"

Unfazed, or completely oblivious to Noah's annoyed demeanor, Kouros, who was crouched in the passenger seat of the toy car, merely sipped at the grape juice carton he clutched in his hands. Rufus, boisterous where Kouros was tranquil, beamed childishly at Noah, as he pedaled furiously after the older boy.

To Noah's intense displeasure, each cycle the six year-old cranked out unleashed a symphony of squeaks. Noah struggled to maintain his composure.

"Hi Noah!" Rufus, the rambunctious driver, steered himself and Kouros to the eleven year-old's feet. Looking up at expectantly at Noah, Rufus clapped his hands together in excitement, "We're getting ice cream."

"So early in the morning?" Noah asked uncertainly.

"Yup, yup! Ice cream is yummy!" Rufus merrily sang as Kouros nodded enthusiastically beside him.

The dark-haired boy glanced at the pair with a deadpan expression. "And your parents are all right with that?"

"Yup, yup! Good boys get good treats!" Rufus chirped happily while Kouros grinned in agreement.

"I see," Noah remarked dryly, gazing down at them as he scratched the back of his head. "But if you want ice cream, why are you following me? Do I look like an ice cream truck?"

"No! Noah is cooler than an ice cream truck!" Rufus vigorously proclaimed. The blond child jerked up from his seat and waved his arms frantically, ignorant of his unintentional pun.

"Way cooler!" Kouros chimed in. "We just wanted Noah to come walk to the ice cream truck with us. It's gonna be at the next street corner soon!"

The sixth-grader scrunched his nose at the thought. He couldn't possibly be seen hanging out with a bunch of babies in broad daylight. "I'm sorry guys, but I have to go home…"

"Oh, no! Please!"

"Yes, please, please, please!"

The little children whined sadly, pressing their hands together in a praying gesture. Noah took a startled step back at their unexpected outcries. Kouros stared at him miserably while Rufus pouted in distress.

"Please, Noah." Rufus inquired, shuffling his feet anxiously. "You used to walk us lots of times before. You never do anymore, though…"

Noah slouched over with a wheeze of vexation. He resisted the urge to slap a hand over his forehead. What was it with the Universe that constantly reminded him of the things he "used to do, but didn't now?" Yesterday was that scene between himself and his mother on how he had been rudely neglecting Ceasar, and now this? While he was flattered that the six year-olds enjoyed spending time with him, Noah didn't do babysitting. His cool-ness meter would surely plummet down to the valley of Hades's buttcrack.

Rubbing his temples, Noah sighed and once again felt a stab of remorse. The older boy folded his hands behind his neck and began to walk away. Rufus cast his disappointed gaze down at his messily-tied shoes, as Kouros slurped his grape juice pitifully, the straw meeting nothing but the bottom of the empty carton.

Not hearing the squeaks of the pedal car toddle after him, Noah looked back over his shoulder with a questioning stare. With just a twinge of hesitance, he asked roughly, "Well, are you two coming or not?"

The straw plopped out of Kouros's mouth in pure shock, before his face split open into a happy grin. Rufus, teary-eyed but relieved, chanted a whoop of pleasure as he settled into the driver's seat and cycled to match Noah's pace.

Noah watchfully ambled after the pair that pedaled excitably ahead of him, chatting about the different flavors they could share. Shaking his head with a private chuckle, the older boy amusedly muttered, "I dropped off one little brat only to pick up two."

"Ow!"

Noah blinked, hearing a muffled cry to his right. Stopping in his tracks, he peeked over a familiar white picket fence and realized he stood at the same house the new neighbors had moved into the day before.

"Ow, ow…"

The eleven year-old turned to find the source of the noise. A young boy, whose face remained hidden as his back was turned to Noah, was huddled in front of a mound of dirt, weeds fisted in one hand. The child seemed to be sucking on the fingers of his other hand. By the way the kid had tossed his garden shears aside, it wasn't hard to guess what happened to him.

At the sight of his hair, Noah's eyes tapered in disbelief.

"Blue and white?" He whispered skeptically. Noah darted a fleeting look between the first-graders' now distant blue and white toy pedal car and the outlandish head of locks this boy here seemed to be sporting. He silently compared the two, cynically deciding the latter must have used spray paint. If Noah were romantic however, he would describe the other child's hair as the colors of the bright, big, open sky—soft with a calming blue blanketed by white, puffy clouds.

"Noah, are you okay?" Rufus called out already at the end of the block, while Kouros peered back at him curiously.

The eleven year-old boy shifted his attention away from the unknown child and nodded to them in reply. He dashed to catch up with the two little guilt-trippers so he could get this ice cream errand over with and simply back to sleep.



He wasn't romantic though.

So to him, that boy's hair was just plain weird.







"I failed again!" Ceasar bawled pathetically into the kitchen table, as Aunt Rose hesitantly rubbed his back in comfort.

"He's never gonna like me." The ten year-old sobbed in a childish fit.

A nervous laugh twinkled out of Rose's lips. She attempted to placate him, gently placing her hand on his. "There, there Ceasar. It'll be oka—"

"No! It won't be okay!" The bespectacled boy adamantly declared, his voice muffled by the wooden surface he shoved his face into. "Fleance will never want to be my friend."

Noah stepped through the front door and cringed at the sound of his cousin's wailing. On the bright side, the younger child was too busy drowning in sorrow to see that he had just returned home from Cleatus's house. 'Yes! No welcome-back tackles.' The dark-haired boy rejoiced to himself as he padded quietly into the kitchen. He wiped sweat away from his forehead with the back of his hand and laid the basketball he carried onto the counter, while staring at his cousin with a bored expression. This was the third tirade he heard this week.

Noah shared a look with his mother, who helplessly shrugged and continued to pet Ceasar's hair.

"Of course he'll want to be your friend, sweetie. You're a very nice boy. Maybe he just needs some time. You know how shy he is." Rose suggested softly, unwilling to believe that she had fifth-grade classroom drama unfolding before her. Couldn't this wait after puberty?

"Time? Time?" Ceasar lamented theatrically, unaware Noah had joined the audience of his angst-filled opera. "How about the new boy just moved here two weeks ago? Why is he already Fleance's friend?"

Rose could barely disguise her wince at his hysterics. "Ceasar, you know Edgar and Fleance have very similar personalities. That's why they got along so quickly."

"So Fleance doesn't like me?" The plum-eyed boy whimpered.

"Well, it's no wonder why he doesn't." Noah cut into the conversation.

Ceasar's head snapped up. He gawked at the eleven year-old , hurt written all over his features. "Noah?"

Rose recoiled at her son's insensitive timing. Her mouth twisted into a displeased frown, a scold ready to fly off the tip of her tongue. It took her so long to soothe even a little of Ceasar's fears, but now Noah's cruelty would only shoot the little boy back up the crying coaster!

"But that's okay." Noah continued, unaffected by his cousin's tears and his mother's fury boiling beneath her placid expression. "It's okay that he doesn't like you."

Rose blinked in surprise, biting her reprimand down and curiously waited to see where Noah was running with this conversation.

Ceasar on the other hand, could not contain his dumbfounded distress. "Huh?" He implored, his shoulders sagging with the weight of confusion the other boy just dumped onto him.

Noah sighed, as if exasperated Ceasar could not follow his train of thought. "It's okay that Fleance doesn't like you for now because you're two different people."

The dark-haired child sucked in a breath and resumed, counting a list off his fingers, "I've never met him, but what I can tell from what you've told me about him is that you're loud, he's quiet. You're hyper, he's mellow. You're stupid, he's smart."

Noah ignored the warning glare his mother not-so-discreetly spiked in his direction at the last remark.

Ceasar sniffed pitifully. "H-hey…"

"But the point is, that's okay." Noah repeated emphatically. "It's only because you haven't given him a chance to get to know you yet. You're probably scaring him off, or annoying him so much, because you show your friendship much more loudly than he does. So for a little while, just act more formal. Or in your case, I should say act more normal."

"He must be a pretty neat kid if you're trying so hard, and I think he'd be lucky to have you as a friend. But from now on, you should just try something different because obviously what you're doing now isn't working." Noah explained with a surprising dollop of patience.

He stopped for a second to address the boggled face his mother had plastered on her features. "Yes, Mom. I know. Who kidnapped your son and replaced him with a counselor?"

Noah turned back to Ceasar and disregarded the boy's wide eyes. "Besides, remember how you befriended me? We had nothing in common. It took forever for you to make me like you—and before you say anything, it's a very small, small, small amount of like." Noah finished off darkly, silently threatening the ten year-old with death if those words were to be repeated. Ceasar gulped and nodded, actually quite reassured that his cousin was still as mean as ever. The kindness was creepily beginning to raise the hairs on his skin.

"Just keep trying with Fleance like you did with me. You did your best, and look. Now you're my best cousin." Noah finished off, with a resound pat on the ten year-old's shoulder.

Ceasar's brows furrowed. "But…I'm your only cousin."

Noah smirked and flicked the other boy's forehead affectionately, "Exactly. You're the only cousin I could ever tolerate. So quit your face-planting on my kitchen table, because my Mom does not want to clean your snot that's dripping all over it. "

The slight quivering of Ceasar's bottom lip and his gleeful teary-eyes were the only warnings Noah had before the younger child launched off the chair and into his chest. Noah groaned when his head was introduced to the kitchen tile. He felt like he was reliving a terrible déjà vu.

Rose, her heart swelling with pride, turned away to start cooking dinner. Behind her hand, she smiled.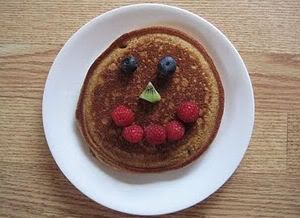 There were days when Noah wished he could hide away from the world in his bed.

Today was one of them.

It was a school day.



"Noah, I'm leaving for work now. Okay?"

Noah pried his eyes open. His lids still swollen from fatigue, he could barely stay awake as he heard his mother's whispered laugh in his dark room.

"You are such a reptile. So sleepy when you're cold." Rose said softly as she brushed his bangs to the side. She kissed his forehead lightly. "Please don't be late. It's six o 'clock, so you have thirty minutes left to rest."

Noah nodded numbly and nestled deeper into his covers, his mother's soothing voice an unintentional lullaby. The eleven year-old boy tiredly observed his Mom reach over to Ceasar, who had invited himself to another sleepover. She pecked him goodbye on the cheek.

"Thirty minutes." Rose reminded him as she slipped out the door. Moments later, Noah could hear the quiet hum of his mother's minivan outside his window. The rumble of her clunky engine told him that she was putting away to Poseidon Academy. He dozed off to sleep.

And awoke when he was kicked out of his own bed.

"Good morning, Noah!" Ceasar greeted him irritatingly cheerful, already dressed in his uniform.

"Ugh." The dark-haired boy moaned sluggishly, not having the energy to strangle the chipper boy's neck. He pushed himself off the ground and rose unsteadily to his feet.

"No time to be a zombie. School starts at seven."

Ceasar dumped clothes into Noah's outstretched arms. Not a second after, Noah felt himself being shoved hastily into the bathroom.

His weary brain set into the autopilot mode as he mindlessly brushed his teeth and freshened up. Knotting his uniform tie and running a hand through his hair, Noah walked downstairs to find Ceasar setting a small pile of dishes into the sink.

"Aunt Rose made blueberry pancakes." The ten year-old said off handedly as he licked the last few drops of maple syrup off his fork. Noah nodded, reaching into the fridge for a juice pouch. His Mom never left without preparing breakfast out of guilt for "leaving him at home." While she worked at Poseidon Academy, the school he attended, she as a part of faculty regularly left an hour early. Noah, who intensely valued sleep, opted riding a bike to school rather than riding with her.

The sixth-grader took one look at the meal and frowned. Smiley faces? He was really too old for this. On the counter, his found the brownbag lunch his Mom wrapped up for him and he placed it into his backpack. With a final zip, Noah shrugged his schoolbag on. "I'm heading out now. So hurry up."

"What? You haven't eaten yet!" Ceasar called out worriedly, scrambling after the other boy who had already made his way towards the front door.

"Not hungry. Besides, you don't know how to ride a bike, which means we have to walk. And because we have to walk, we need to leave earlier since it'll take forever to get to school." The eleven year-old said matter-of-factly, shooting a sharp accusatory glare at his cousin.

Ceasar growled through his teeth and dragged his feet out onto the porch. "Hey, don't blame me! My parents obviously failed if they couldn't even teach me to ride a bike." At this, Noah snorted and locked the house. Testing the doorknob with a quick twist, he gave a satisfactory nod and followed Ceasar onto the sidewalk.

"Maybe you could teach me?" The ten year-old questioned amiably a few moments later.

Noah merely stared ahead and scoffed. "Don't count on it." He stabbed the plastic straw into his juice, symbolically killing the other boy's hopes and dreams.

"Noah!"

The next few minutes were spent in silence, Noah sipping his drink lazily as Ceasar brooded beside him.




They reached the main entrance of Poseidon Academy. Conveniently for those in town who could afford attending the private institution, Poseidon offered education from kindergarten to 12th grade. The academy itself was split into three schools: the elementary, middle, and high school buildings were clearly divided by fences and separate entrances. And true to Poseidon Middle's name, its school was in the "middle" of the other two establishments.

Turning to the left, Ceasar flashed Noah a quick smile, too distracted with today's prospects of befriending Fleance to be irritated with his older cousin. He vivaciously dashed away, "See you later, Noah!"

The dark-haired boy lifted a hand in casual farewell before he walked in the opposite direction, almost ashamed to admit he wasn't upset about parting ways with his cousin now that they were in public.



And not a moment too soon.



"Surprise!"

An arm swung around his neck. Noah nearly stumbled in his steps at the sudden impact and whipped his head around to come face to face with Waka.

"I still want a rematch." Beaming ear to ear, the other boy began rattling off, poking Noah firmly in the chest. Noah resisted the urge to roll his eyes.

"Again with this?"

"Duh! Basketball court after school. You, me, Cleatus and—"

"Drop it already. I'd rather not tally up more embarrassing defeats on our side."

"Daku!" Waka relinquished his hold on Noah and gaped at his light-haired friend. Noah looked behind him to see Daku nonchalantly stroll towards them with a sigh.

"No, Daku. Really! I can feel victory this time." Waka looked beseechingly towards him as the trio headed towards their class, tapping a clenched fist into an open palm. "The next game is so in our favor!"

Daku, unconvinced, merely raised a brow at his wayward companion before he turned towards Noah. As they entered their homeroom, he requested, "Shut him up please."

Waka halted in his steps and sputtered at his buddy's betrayal. "What is this? Crushed spirits I see? Where's your competitive edge, man? Where's your fire?"

Noah barked a laugh. "I don't know, Daku. If losing won't shut him up, nothing will." He elbowed Waka jokingly out of the way, so that he could move between desks to take his assigned seat beside Cleatus.

The elder boy looked up from the last minute scribbling on his homework paper at Noah's arrival, which was fabulously coroneted by the dark-haired boy dumping his school supplies onto the desk. Cleatus was disgusted by Noah's lack of cleanliness. The blond chose to disregard his friend's improper etiquette when he saw Waka sharpening mental daggers at the back of Noah's head.

"And what exactly is going on here?" Cleatus inquired disinterestedly, filling in the last few blanks on his worksheet with the remaining five minutes he had left before the bell would ring.

"Waka wants to look like a loser and is trying to drag me along with him." Daku muttered dryly, placing his backpack onto the desk behind Noah. Cleatus replied with an apathetic hum as he looked attentively at his paper and erased his answers furiously. Waka grumbled and plopped into the desk by Daku's right.

The proclaimed "loser" crossed his arms in defiance. Waka turned to face the front. He stared at Cleatus oddly before peeking over the busy boy's shoulder. "Hey, Cleatus. I thought you were the smart one. Why are you finishing this assignment now?" Waka cackled impishly. "Did Mr. Genius forget to do his homework for once?"

"Speak again and you die." The blond stated curtly.

Waka nervously scooted away and sunk deep into his seat. Daku snickered.

Students filtered through the door, their voices mingling with scraping chairs and chatter. Whispers and gossip threaded animatedly around the room, and Noah noted with a shake of his head that Daku and Waka were no exception --the pair girlishly giggled about a television show overdosed on explosions and giant robots. The eleven year-old bit the tip of his tongue to stop his sneer from escaping. No doubt would a wrestling match ensue, one that would end with him being mauled, if his two friends could read his mind.

Noah blinked at the sight of an unexpected blueberry muffin on his desk. He glanced up in time to catch the sight of Cleatus's retreating hand.

"Mom made extras. Don't ask, just eat." Cleatus explained with a shrug of his shoulders before Noah had the chance to speak. The blond narrowed his eyes worriedly at him, "You've look tired recently. You haven't been eating breakfast. It's the most important meal of the day you know."

Noah smirked, peeling off the bottom wrapper before he took a bite. "I had no idea you cared. Thanks, I was kind of hungry."

Cleatus released a snarky scoff. "Well, of course you're hungry."

The elder boy brushed the eraser dust off his paper right as the morning school bell shrilled throughout the hallway. "You told me you haven't been eating your breakfast because your Mom still puts smiley faces on your pancakes, right? Really, by not eating it you're being more childish. Just eat your stupid food. You're so spoiled."

Noah glared at his friend from the top of his muffin, thoroughly not amused.

Ms. Venus's heels clacked as she walked through the door, twisting her long hair into a bun. She greeted the class with a smile. "Good morning, everyone. Test scores are in."

Just as she had anticipated, her students groaned on cue. Laughing lightly, Ms. Venus reached into her briefcase and pulled out a stack of papers. After thumping the stack in order to straighten it, she began to weave her way between the rows of desk, returning grades to their rightful owners. Some grades their owners would prefer to abandon.

Ms. Venus approached the boy whose name appeared first in the pile. With a disapproving frown at the large, red D+ she circled, the woman clucked her tongue and placed it on her student's desk.

"Ice, I know you can do better."

Ice pouted miserably up at her. "But, Ms. Venus. Math isn't supposed to have letters in it!"

"If you would actually pay attention for once, you'd get more letters than just a D. Preferably not a F." She good-naturedly teased him, patting his head sympathetically as she walked away.

A few students down her stack, Ms. Venus grinned as she handed Cleatus his paper. "Top scores as always. Great job."

Waka made a face of disgust and muttered, "Teacher's pet." Cleatus smirked in triumph.

Ms. Venus paused at the sight of Noah. She forced a gentle smile onto her face.

"Noah."

Nibbling at his muffin, the dark-haired boy looked up at Ms. Venus curiously.

"Why, pray tell, are you eating in my class?" The typically gentle teacher darkened, the sugary sweet voice she attempted to use with her student quickly melting into toxic.

Noah fearfully inhaled the rest of his muffin whole as Daku behind him inhaled a laugh.

"Good boy." Ms. Venus said charmingly, the looming aura of doom dissipating from the atmosphere. She set Noah's test grade down on his desk, tapping the A- she scribbled on top. "Keep it up, you're doing fantastic."

Noah mumbled a quiet thanks. As Ms. Venus made her way to the other side of the room, Noah growled and waved a threatening fist at Cleatus.

The blond brushed it aside and rolled his eyes. "I said eat, not eat slowly."