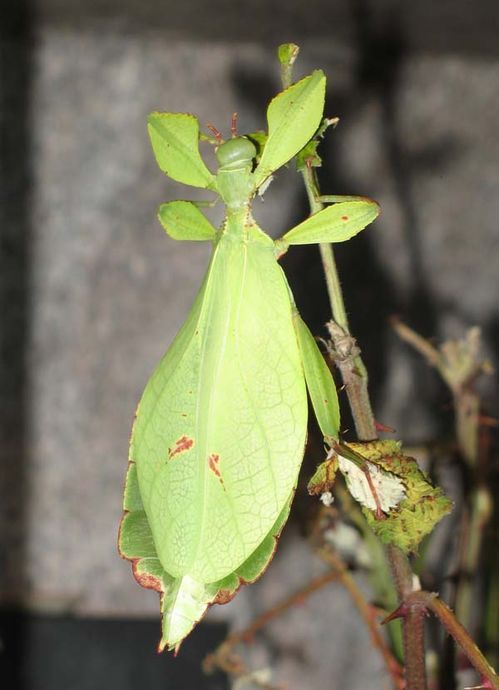 Phyllium Siccifolium (Linnaeus Leaf Insect)
VOTING GUIDELINES: HOW TO VOTE FOR THE BEST ACE:
Voting for the best Ace entry isn't just about the art! People should be paying attention to the Ace's design too, because you're not dealing with human character here. Remember that they are Aces, so they will always have something in common with their animal! Here below you can read what voters should pay attention to if they want to vote properly:
* Please view all the entries before you vote!
Loading the images might take a while if you're on a slow connection, but all contestants have worked hard on their entries, so it'd only be fair to have people take at least one look at them before they decide on their vote.
* Since most people will be looking at the art anyway, here are some tips to give more nuance to your voting decision rather than just "oooh, pretty!"
- Choose two or three entries you like the most and then start narrowing down your choice by doing the following:
- Pay attention to how much the Ace resembles the animal.
- Judge the appearance (outfit, marks, hair etc.) first. Which Ace resembles the animal in the best and most original way? TIP: Also read the artist's Design Concept.
- If you don't mind reading the profiles, try judging how much the Ace resembles the animal personality-wise too. Of course, pay attention to all the other things you find important in profiles too.
View the
challenge thread
or the
MAC SHENANIGANS
to see extra character pictures by some of our contestants~!
After voting, you can talk about the entries in the
Poll Talk thread
!
Cyangoose's entry:
Name:
Linneah
Age:
173
Rank:
PRINCE
Description:
Linneah was raised as a pet and thus ended up with the unimaginative name she has. She is known as a very strict prince, but really has a passion for dancing all night at clubs.
Design concept:
Those legs looked like puffy sleeves and pants to me. So Linneah's sleeves are puffy and she's actually wearing harem style pants. The head looked like either a very neat bob or a beret hat. I wanted to add the antenna as these wired ribbons which were popular with the younger crowd here for a while, so I went with the bob instead of the beret. I also wanted to include the leaf pattern and brown spots, so they're in there as design features. Since they start out brown, I figured it would be better to giver brown hair than, say, green...
WM's entry:
Name:
Reva Linn
Age:
113
Rank:
REG
Description:
To the untrained eye Reva is simply a rambunctious girl with a love for pop music and sweets, blending seamlessly into the busy streets of Shanghai. Growing up in Luwan, (one city over from the fashion capital of China) Reva's love of bright colors and curiosity drew her to the big city where she felt comfortable just blending in. She enjoys acting ditsy and bubbly while she is socializing with humans to hide how extremely clever and deceptive she really is. The thrill of misleading people's minds has made her a successful fraud, committing crimes from identity thief to embezzlement.
Design concept:
Because we are doing an insect ace I wanted to separate her outfit out into three separate parts on her torso with an Asian flair for where the bug has been seen. I wanted the color to follow the leaf insect pretty closely with some varying greens to break it up a little. I thought it'd be fun to have buns in her hair to represent the far apart and very round eyes of the bug and I also tried to make the bangs on the sides of her face lighter to match the antenna.