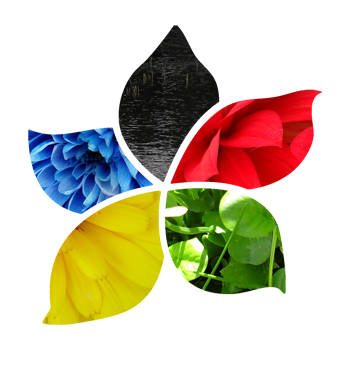 In this contest, you'll be competing in various categories, divided into the mediums of
art
,
fiction
, and
tasks
(the ubiquitous "everything else" section). You do not have to limit yourself to one medium; if you want to create an entry for all three categories, please feel free!
In the signup thread, you'll
pledge yourself to the categories of your choice
. It just means that that is the category you plan on submitting something to. You can change this pledge, and also withdraw it completely if things go awry. Your name gets added to the Pandect Olympics roster and also to a list at the top of the signup sheet with your pledges. You can continue to sign up for categories and/or change your pledge until
2 weeks before the final deadline
, giving you plenty of time to think about what you're going to do if you're unsure. You can only submit
one entry per category!
If you do not post an entry for the categories you have signed up for once the sign-ups close on July 6th, you will be banned from

that category

for next year's Olympics.
When you sign up, please also mention
what team you will be playing for
. Your choices are
Sanya Shores
, home town of Poseidon Academy, or
Hermosa Beach
, where Miss Rose is from. Your team mates will support you every step of the way, so be sure to support them as well and be active. Rule #01 here is to have as much fun as possible!
Starting June 1st you can post your entries in the submission threads,
using the format provided
. Please do not post anything but entries in the submission thread; separate threads will be made to discuss the entries in each medium, so please take your squeeing over there. Submissions will close on
July 20
. Mark it on the calendar!
After the submission thread has closed, polls will be put up. They will run until
July 31
. Winners will receive fame, glory, boosted egos, Olympics medals, a special rank star and maybe even more! The team that secures the most wins will of course also have bragging rights for the rest of the year.

1.
No cheating!
All submissions must be your own work. This one is a pretty obvious one!
2.
Read these rules!
When you sign up, name your favourite character to prove you made it this far. Ha-ha! Tricky.
3.
Put some effort into it!
Art has to be either inked or colored, and fic should be checked for spelling and grammar. No sketches, and no writing that looks like it hasn't even seen the spell check button.
4.
No chibis!
Chibis are not acceptable as a main art entry. You can do chibi sketches on the side for funsies, but your actual entry should be more substantial.
5.
500 word minimum!
All fanfic entries must be 500 words or more. Sorry, drabble fanatics! Just think of it as five drabbles all squashed together.
6.
No purchase necessary!
You will not be obligated to spend money on your task entries. Be resourceful and use what you have on hand!
7.
Pandect Only!
All entries must include pandect characters. No original characters! This rule is strict. You may not have any original character have any limelight at all in any entry you submit to the Pandect Olympics. We are here for the Pandect cast, not any other characters. Original characters may be used if and only if they are filling a very minor and otherwise unfulfilled role in canon, and their presence will not distract from the canon cast (an example of an acceptable OC is a barman in the background of Ice and Ceasar boozing it up.)
8.
Restriced Vote!
You can't vote in the categories you've entered in! We're counting on your honesty.
Please ask your questions in the questions thread, not here!